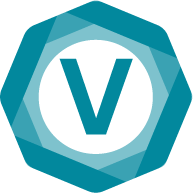 vOffice Set-up advice
Users can use vOffice on all standard PC systems with an internet browser.
The PC must have audio equipment (microphone & speakers or headset). Using a webcam is also recommended.
vOffice can be used with Edge, Chrome or Safari browsers.
Close other video apps such as Skype; they will otherwise block audio and video devices.
In case of connection issues:
Check the internet browser security settings, whether the browser blocks access to audio and video devices
vOffice requires open router ports: TCP 443, TCP 3478, UDP 0 – 65535.
The vOffice Support, Tel.: +49 30 43598 803, Mon.-Thu. 8am-6pm and Fri. 8am-4pm, offers free hotline support for vOffice
You can find further information in the vOffice Help Center.