The vOffice organisation chart
This organizational chart is a well-structured base of communication for productive and efficient collaboration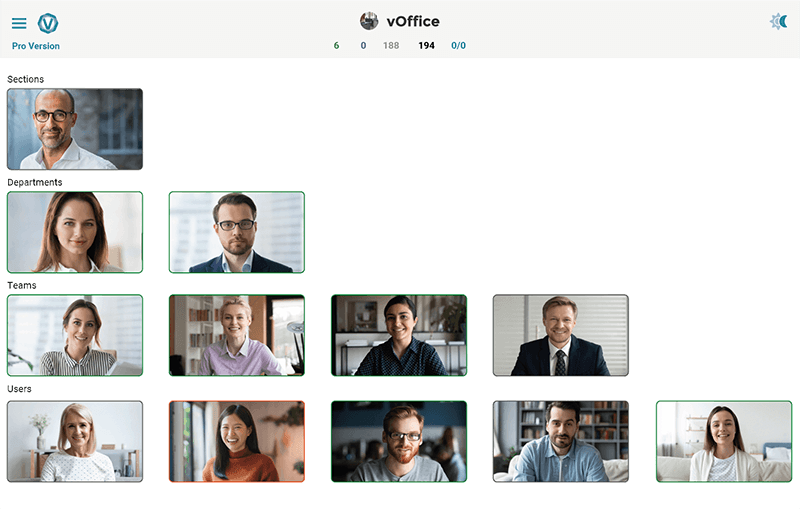 What if management or some of the staff are no longer in the office regularly?
How do you know which employee to contact and when?
By using the interactive vOffice organisation chart!
The vOffice organisation chart supports transparency in communication and improves collaboration. Each profile shows the name, photo, and department/title within the company.