vOffice waiting room
is the digital version of your office reception area.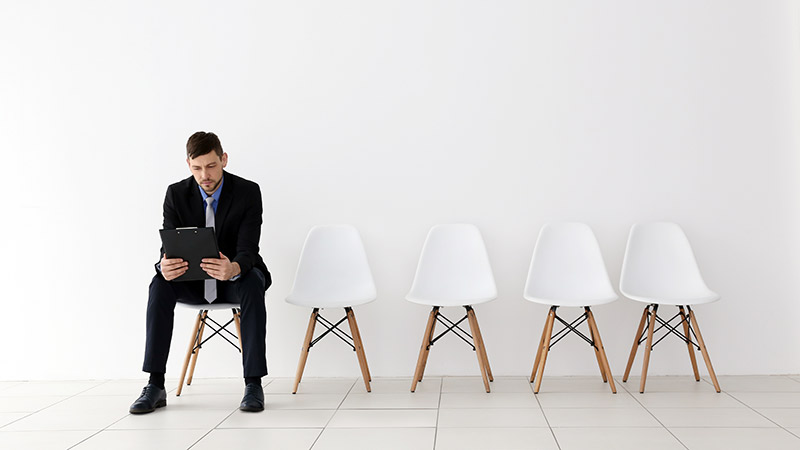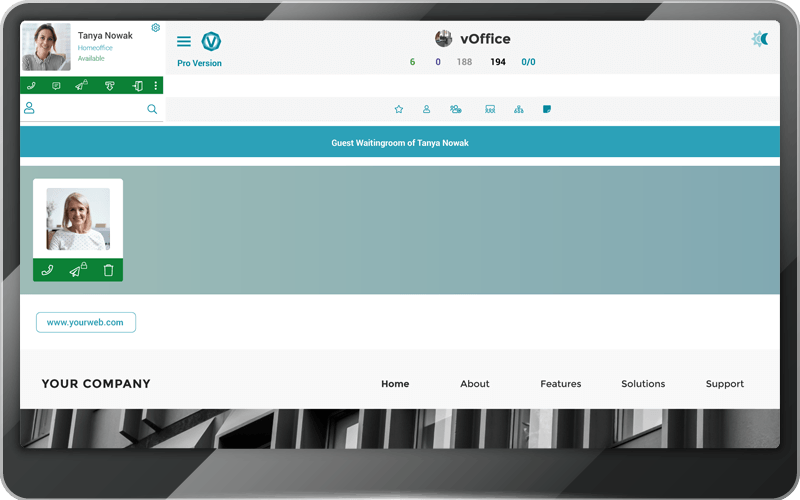 Invite visitors to your virtual waiting room by e-mail. They can be called and welcomed by your assistant via video call.
This way, your assistant can clarify initial questions before they hand the call over to you – just as professionally as you are used to in your everyday office life.
Design your virtual waiting room as individual and representative as the waiting area in your office.
Present your homepage to visitors while they wait. You can also design the waiting room with a background photo, for example, of your company premises.
Every user in vOffice gets their own vOffice waiting room, which they can manage themselves or with the help of their assistant.
The vOffice waiting room is a great way to welcome your guests professionally, just like you do in an actual office